Calendar of Events
Million Dollar Milestone Celebration
February 15, 2018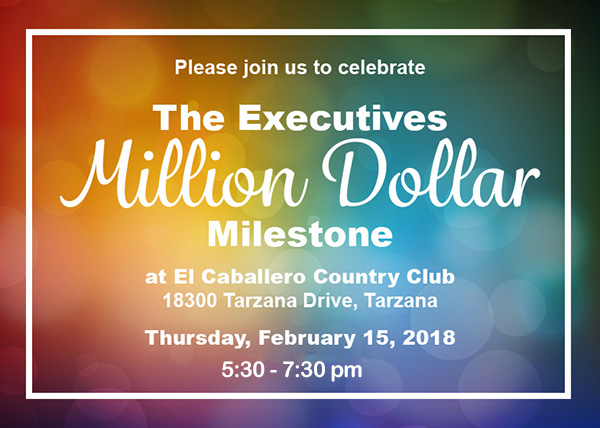 Thanks to you… The Executives raised over $1 million for the Jewish Home in 2017.

We will recognize Arthur A. Greenberg with the "AAG Award"
 
The newly established "AAG Award" recognizes an individual for exceptional leadership, dedication and vision for The Executives and for the Jewish Home.

Arthur has served the Home since the 1970's. He was Chair of the Jewish Home Board of Directors in 2007- 2008, chaired Jewish Home strategic initiatives and was President of The Executives 2002-2004. Arthur established the Generation to Generation Society where he serves as Co-Chair of this fast growing group of committed donors. Arthur's passion for the Jewish Home continues as his beacon to service it's residents.
 

Drinks and appetizers will be served.

This evening is complimentary.

If you would like to pay tribute to Arthur, celebrate this $1mil milestone… you can dedicate a bookplate for new Torah books (Chumashim) for the Jewish Home to be purchased in Arthur's or The Executives honor with your minimum $118 donation. These new Chumashim will be used at both the Eisenberg campus and in our new Grancell Campus Synagogue for Shabbat and holidays for many, many years to come. The Chumashim Bookplate Project will continue as an initiative led by the Generation to Generation Society until the need for these new books has been met.
Type of event: Activity