Calendar of Events
21st Annual Circle of Life Gala
October 21, 2018
Honoring Martin M. Cooper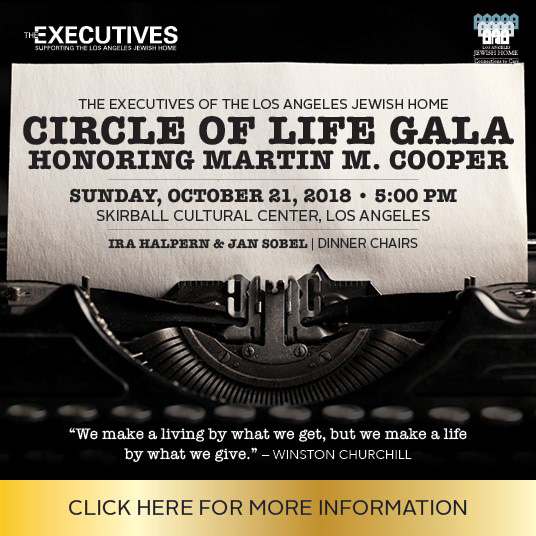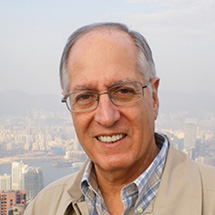 Marty Cooper is a nationally recognized marketing professional and respected member of the civic and community leadership of the San Fernando Valley. He has been a dedicated leader for the Los Angeles Jewish Home for several decades.
In 1992, Marty co-founded The Executives (previously the Valley Jewish Business Leaders Association), a membership organization dedicated to raising funds to enhance the dignity and quality of life of seniors at the Los Angeles Jewish Home. He served as the Founding President, remains on the Advisory Board, and is a member of The Executives' Generation to Generation Society, the Home's premier philanthropic group.
His firm, Cooper Communications, Inc., founded in 1982, has represented a broad range of clients. Previously, Cooper was Senior Vice President-Marketing and Communications for Playboy Enterprises, Inc. where he created the Playboy Jazz Festival at the Hollywood Bowl.
Marty has authored four books. His most recent book, published by the Los Angeles Public Library, is Read All About It! The San Fernando Valley: 1946-1970. In 2016, the book won the annual CSUN Oviatt Library Award for the best nonfiction book on the San Fernando Valley.
He is currently Immediate Past Chairman of the Board of the Boys & Girls Club of the West Valley; Chairman of the Board of the UCLA Film & Television Archive; a member of the Academy of Motion Picture Arts & Sciences; and a member of the Board of Governors of the Valley Economic Alliance. In 2014, he received the Fernando Award, the San Fernando Valley's highest recognition for a lifetime of volunteerism and philanthropy.
Marty is an enthusiastic supporter of Israel, an avid typewriter collector and an admirer of Prime Minister Winston Churchill.
Type of event: Fundraiser