Calendar of Events
Holocaust and Heroism, A Story of Survival
April 8, 2021
Commemorating Yorn Hashoah, in honor of our heroes, the Holocaust survivors living at the Jewish Home.
Holocaust and Heroism, A Story of Survival
Core to the mission of the Los Angeles Jewish Home is taking care of our precious Holocaust survivors. Over the years, hundreds of survivors have lived at the Jewish Home. Admittance of Holocaust survivors has always been a priority. Today there are 39 survivors living at the Home. We honor them and enable them to live their lives with joy and dignity.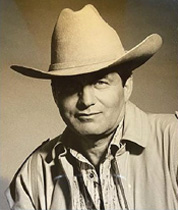 To mark this day, to honor those who are still with us, and remember those who have passed, we invite you to join us to hear the compelling story of local Holocaust survivor and supporter of the Home,
Nat Rocker
With opening remarks by
Rabbi Karen Bender, Skirball Director of Spiritual Life/Campus Rabbi, Grancell Village
Eva Perlman, Child survivor of the Holocaust and resident at the Eisenberg Village Campus of the L.A. Jewish Home
The program is free and will be on Zoom. Zoom link will be provided upon RSVP.
Type of event: Breakfast Program