Calendar of Events
REE/Real Estate Executives January Zoom Event
January 27, 2021
Multi-Family and Office in 2021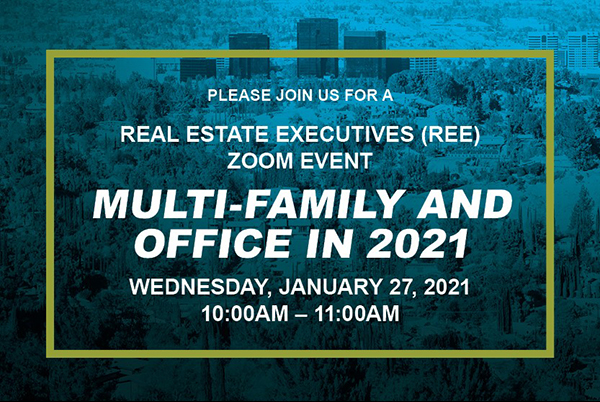 Mark Kanter


Assessment Appeals Advisors
Commercial Realty Consultants, Inc.
MBK Management Corp.
Private Mortgage Fund, LLC



Mark Kanter graduated from the University of Southern California in 1989 with a B.S. in Business Administration. After graduation, Mr. Kanter joined investment real estate firm Marcus & Millichap, where he specialized in the sale of apartments. In 1992, Mr. Kanter left M&M to form Assessment Appeals Advisors, representing several thousand property owners in the appeal of unfair property taxes. In 1997, Mr. Kanter formed Commercial Realty Consultants, Inc , a firm which acts in the capacity of mortgage broker/banker nationwide. In 2008, he and his partner formed and co-manage Private Mortgage Fund, LLC, a mortgage fund which lends private and institutional money secured against real estate throughout California. All companies are profitable and still in existence today.

Over the past thirty years, Mr. Kanter has developed and acquired a portfolio of real estate consisting of approximately 1,900 apartments and 500,000 square feet of commercial properties in California, Nevada, Arizona and Texas. His primary focus today is in the multi-family sector. All of his apartments in California and Arizona are self-managed by MBK Management Corp., a management company he founded and serves as President.

Mr. Kanter believes in the importance of philanthropy and is active on several non­profit Boards.

Jeffrey Resnick


First Property Realty Corporation



Jeffrey E. Resnick founded First Property Realty Corporation in 1990 and serves as President. A 50 year veteran of the commercial real estate marketplace, Mr. Resnick has consummated over $3 billion dollars of office, retail, industrial and multi-family product transactions. On behalf of landlord clients, Mr. Resnick has represented over 200 major office buildings totaling in excess of 25,000,000 square feet. Prior to forming First Property Realty Corporation, Mr. Resnick began his career and was top sales producer of the year at Coldwell Banker (now CBRE). In 1982, Mr. Resnick was a partner for a real estate investment and development business in the development of two high-rise office buildings. He formed Resnick, Steier and Company in 1983, a firm that acquired, renovated and operated properties ranging in value from $1 million to $10 million, acquiring 27 properties between 1983-1988. From 1988-1990, Mr. Resnick was a major stockholder in the Trident Group, Inc. that acquired and developed properties in Southern California.

Mr. Resnick is a former director of the Building Owners and Managers Association (BOMA), and a founding member of the Los Angeles Commercial Real Estate Association (LACRA), former president of UCLA Hillel, former chair of The Jewish Federation Real Estate & Construction (REC) Network and former executive committee member of Stephen S. Wise Temple.
PROGRAM IS COMPLIMENTARY.
ZOOM LINK PROVIDED UPON RSVP.

RSVP USING THE FORM AT THE TOP OF THS PAGE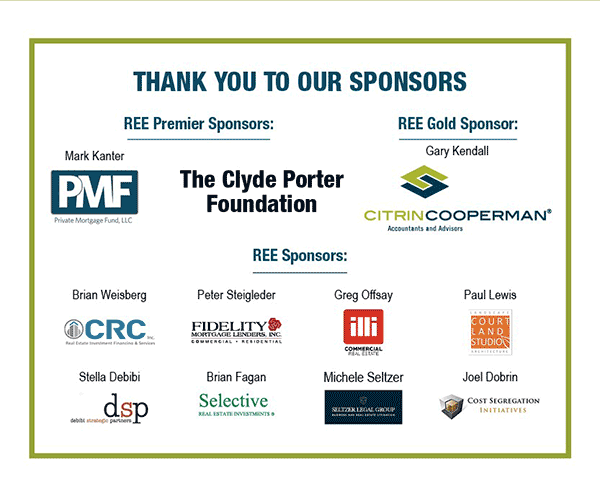 REE Chair:
Brian Weisberg
REE Committee:
Adam Comora
Stella Debibi
Ira Halpern
David Jacobs
Gary Kendall
Sabrina Meyer
Greg Offsay
Art Pfefferman
Todd Rubinstein
Peter Steigleder

Real Estate Executives (REE) brings together real estate professionals and helps build strong industry relationships through networking, while supporting the Los Angeles Jewish Home.
| | |
| --- | --- |
| REE Title Sponsor | $25,000 |
| REE Premier Sponsor | $10,000 |
| REE Gold Sponsor | $5,000 |
| REE Sponsor | $2,500 |
| REE Member | $1,000 |

For more info, contact Cheryl Kater, Manager of The Executives,
cheryl.kater@jha.org or 818-774-3331.
 

If you wish to no longer receive these emails, unsubscribe here.
Type of event: Networking Lunch